What is required for online services? (Including Therapy, Reading Programs and Tutoring)
For online services your child will need a tablet, laptop, or desktop computer with speakers and a webcam
We e-mail a link for the parent to set up a username and password prior to the first session
Parents receive e-mails for teletherapy sessions and click on the link at their child's appointment time on the device their child will be using
Depending on services needed, students may need to know how to type, use the touchscreen or mouse to manipulate text, objects/items on screen, or have a parent who can assist with this
The video and audio quality are best on a computer with a web camera; a laptop also works well though you may want to use speakers or headphones for better audio
If a computer or laptop is not available clients may use their tablets (Android or I-Pad) or even a mobile phone
There may be a delay or connection issues when using a cell phone, so we recommend using a computer, laptop or tablet when available
What is your platform like for online speech language teletherapy?
Our online system contains Apps, visual boards and games to help keep students engaged
Students practice speech with memory games or spinners, make up sentences with interactive scenes, follow directions, take notes, and work on other communication and literacy skills
Individual stories and materials are uploaded on the screen for specific targeting of the child's goals with written materials
We can e-mail materials, homework, and stories to parents which may be printed from home
Note that students will not be able to view paragraph level stories on a cell phone
What are the restrictions of Online Speech Therapy?
Keep in mind that speech teletherapy online is not for all clients
Some children need in clinic visits, especially young ones or those that require a lot to stay engaged
During the COVID crisis we have advised more clients to move to our online speech therapists, with the assurance that parents may choose to attend in clinic at any later time if that is preferred
Our clinic would not generally recommend teletherapy services for children under the age of 3, though there could be exceptions
What if my child qualifies for Speech-Language Therapy and needs more help with reading and/or schoolwork?
Parents have the option of adding Tutoring or Reading Program sessions concurrent with their child's Speech-Language Therapy
We schedule an hour of time for your child and provide two bills with separate charges
We bill insurance or collect a co-pay or private pay cost for 30- minutes of Therapy, and bill parents separately for the 30- minute Tutoring or Reading Program session
Who can benefit from Online Speech Therapy?
Our team aims to inspire and empower our students with online speech language therapy from the comfort of your home computer, laptop, or tablet
Telespeech works well for most students who have experience with formal education
If your child has trouble attending to structured tasks, we may request that a parent or adult help the child stay engaged during sessions
Children as young as Pre-School 3- and 4- have shown success with teletherapy with some assistance from a parent
Elementary, Junior High, and High School students thrive on computer interaction, but LIVE computer interaction is even better, and online therapy is customized to meet their needs
How do we get started with Speech therapy online?
The intake process for in clinic and online speech therapy services is the same
We start with either a Screening or comprehensive Speech-Language Evaluation
We offer Free Screenings where you and your child can meet with an SLP for a "mini-test"
Screenings help us know if the child may qualify before you commit to a full Evaluation
After the Speech-Language Evaluation the SLP writes a report with individual goals for therapy
Families have the option to do Screenings and Evaluations at our Dallas clinic or online
Therapy sessions are scheduled once or twice weekly with hours available between 9:00am to 7:00pm during the week and 10:00am to 6:00pm on Saturdays
Will my child's health insurance cover online speech therapy services?
Due to the current health crisis many insurance companies have made it easier for online speech therapist's to serve clients online
We accept Blue Cross Blue Shield, United Healthcare, TriCare, and Medicaid Parkland, Amerigroup, Children's, and TMHP insurance
We collect co-pays electronically with a credit card on file for each session; contact us to discuss additional payment options
We offer a sliding scale for private pay families, please call to see how we can help
What if my child does not qualify for Speech-Language Therapy but is struggling academically?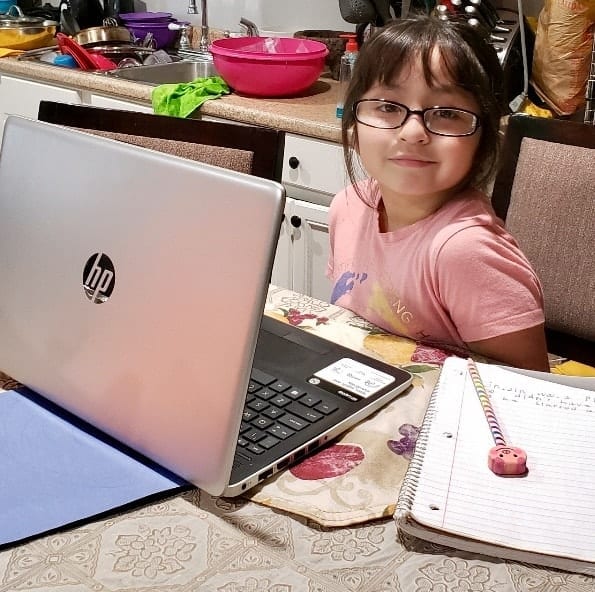 Here is a quick summary of those services:
Tutoring

Tutoring is intended for students that have a moderate level of difficulty but can grasp grade-level material with a skilled Tutor (bachelor's level professional)
Tutoring is intended to assist students with their current coursework, though supplemental materials may be provided as needed
Reading Programs
Reading Programs are designed and implemented by a Speech-Language Pathologist with a master's degree in Communication Disorders
Reading Programs include a Standardized Reading Evaluation and specific reading goals with a written report
Reading Programs will boost skills for students with a more individualized approach, and are invaluable for students that are behind academically