Speech-language therapy is a medical service and may be covered under some insurances. A licensed Speech-Language Pathologist with advanced training in speech and language development will develop a plan of care tailored to each client based on results of the evaluation. This plan will allow students to make quick progress on their goals while ensuring that progress is carried over into the home and school environment. Clients in a one-on-one therapy setting can make rapid improvement in functional skills while in speech-therapy and respond well to our multi-sensory program for improving speech and language.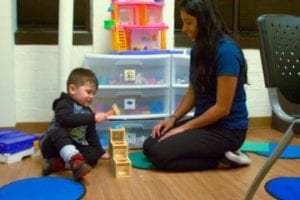 Dallas Reading and Language Services can help your child with speech delays such as articulation, phonological disorders, apraxia, or dysarthria. Preschool-aged children often respond well to improving their speech skills. Through therapy, sounds …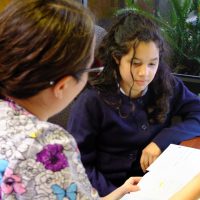 Dallas Reading and Language Services addresses the overall communication and language skills of older children in a holistic manner. School-aged children in a one-on-one therapy setting often make huge gains in speech-therapy. Many of these …
Dallas Reading and Language Services' programs for speech, reading and/or language are incorporated as needed on an individual basis. The therapist targets these goals within many of the same activities, thus the child will work towards more than one individualized goal within an activity.
Communication and language are powerful. Children with speech and language delays or disorders face an uphill climb due to the challenges these present. Speech-Language therapy and reading services have changed the lives of our clients in lasting ways.
Whether calming a toddler's tantrums as he begins to express his wants, or watching a school-age child flourish in their home and school life for the first time, we are reminded of the power that communication holds. The therapy and reading programs provided at Dallas Reading and Language Services are unique in that goals are addressed within the context of literacy. This is important for children aged preschool through adolescents as they expand into another functional context with their burgeoning speech and language skills.
If you would like to speak with us about a speech therapy and reading services for your child!