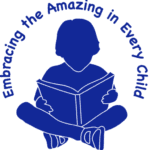 We are an award-winning, Mom-approved speech therapy and reading clinic. Our therapists are passionate about creating a fun and supportive environment for kids to build the skills they need to be successful in school and life.


Our mission is to help your child be a speech therapy graduate. The smiles on kids' faces when they receive their hard-earned Graduation Certificates is why we love coming to work every day!
We offer speech therapy for preschoolers and school-aged children in the Oak Cliff area of Dallas and virtually for kids all over the great state of Texas.  We accept most insurances and offer private pay options as well.
Pre-Paid Speech Therapy Packages
All packages include a discounted cost per session, discounted evaluation ($400), and a refund policy for unused sessions.  Prices apply to speech therapy or reading services.
8 Sessions
$150
$
100
Per session
8 Speech Therapy Sessions
24 Sessions
$150
$
70
Per session
24 Speech Therapy sessions
16 Sessions
$150
$
80
Per session
16 Speech Therapy sessions
We are happy to provide guidance after the free screening if you need an evaluation and on the number of sessions.  There's no need to worry about over-buying, as we will gladly refund unused sessions if your child progresses faster than expected – or for any reason at all.