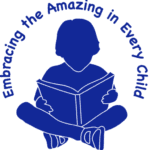 We are an award-winning, Mom-approved  speech therapy and reading clinic.  Our therapists are passionate about creating a fun and supportive environment for kids to build the skills they need to be successful in school and life. 
Our mission is to help your child be a speech therapy graduate.  The smiles on kids' faces when they receive their hard-earned Graduation Certificates is why we love coming to work every day!
Costs of Speech Therapy -Insurance
We are currently in-network with the following insurances. In-network does NOT guarantee that your specific policy will provide payment. We strongly recommend that you call your insurance plan to confirm coverage of speech therapy, including initial evaluation and number of visits allowed, understand co-pay and co-insurance obligations, and ask if pre-authorization is required.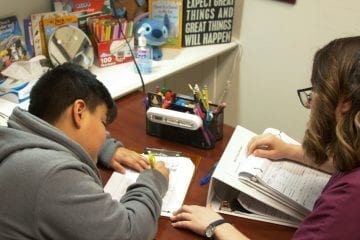 Your Responsibilities with Insurance Coverage
We are happy to bill the above insurances directly, but families will still be responsible for:
Any applicable co-pay or co-insurance (collected during each visit)
Denied claims
The FULL cost of missed appointments not canceled by noon the prior day
Value added services, such as reading services or tutoring, that are not covered by your insurance
Additional evaluation forms required by insurance or other providers. Our standard evaluation report can be shared with insurance, schools, and other therapists at no cost.
Reading Services Coverage and Payment
Many reading challenges are symptoms of underlying language disorders.  If you are concerned about your child's reading and comprehension, we highly recommend taking advantage of our free screening. We can recommend if a full evaluation is needed.  Most insurance companies will cover the cost of the evaluation if concerns are documented in a screening or a Dr. recommends it.
If there is a language or speech disorder, speech therapy may be covered by the insurances listed above depending on your policy. 
Reading services are not covered by insurance and the private pay rates would apply.