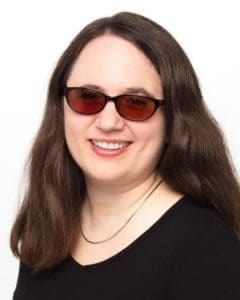 Rachel Betzen - CCC/SLP
Rachel Betzen, M.A., CCC/SLP, is the founder and owner of Dallas Reading and Language Services. She is a board certified Speech-Language Pathologist, licensed in the state of Texas. She has worked with children that displayed a variety of disorders and developmental challenges, as well as children with dyslexia and comprehension problems. Her motto is, "Embrace the Amazing in Every Child," and she passionately works to help students accept their gifts, as well as develop skills to move through their challenges. "Our students know we will never give up on them, that we will always believe in them," says Rachel. Ms. Betzen often speaks about the "Power of Belief" when it comes to progressing through therapy. "They too must believe without a doubt, that they can and will accomplish many great things." Rachel Betzen attended the University of Houston and received a Bachelor of Arts degree in Communication Disorders in 2001, a Master in Arts degree in Communication Disorders in 2003, and CCC/SLP Status in 2004.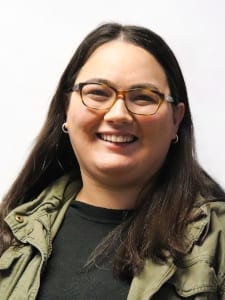 Erica Ramsey - M.S. CCC/SLP
Ms. Erica earned her Graduate Degree from The University of Texas at Dallas in 2018. She has worked in schools, clinics, and home health settings. Erica chose to work with children because they make every day a new adventure! Children encourage her to use her imagination and find new, creative, and silly ways to do things. She is passionate about helping foster a child's confidence in their ability to communicate. Erica recognizes that everyone's journey is different, and there is always something new to learn! In her free time Erica enjoys going to concerts, binge-watching cool new shows, playing with her cat Sully, and curling up with a good book.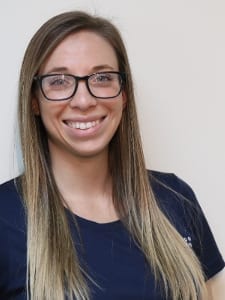 Michelle Joseph - M.S. CCC/SLP
Michelle Joseph, M.S., CCC/SLP, holds a Master of Science in Speech-Language Pathology from Northwestern University as well as a Bachelor's of Science in Brain Behavior and Cognitive Science from the University of Michigan. Michelle joined our staff part time in early 2018 and became full time in June 2019.She brings to the office a richly varied background that is very helpful. She has worked in home health care, schools, inpatient hospitals, rehabilitation and private clinics. Michelle has been trained in the Orton-Gillingham Approach to reading, SCSERTS model and Social Thinking! curriculum. She says what she enjoys most about her job is "getting to work one on one with clients and families to help them achieve their goals." She loves seeing each child make consistent progress to improve their overall communication skills. Her favorite memory is seeing the end result of that progress when a child graduated from the program.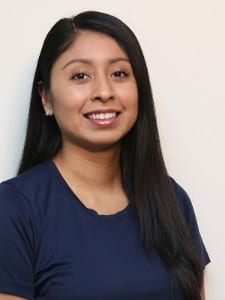 Gladys Sosa - B.S. SLP-Assistant
Gladys Sosa, Bilingual SLP-Assistant, received her Bachelor of Science from The University of Texas at Dallas in 2016, where she enjoyed learning about the science behind communication disorders. She has many years of managerial experience and has volunteered to provide after-school tutoring for elementary school children and serve young bilingual or Spanish speakers with the Juega Conmigo program, where she was a bilingual developmental specialist. She facilitated learning activities and supported strong parent-child interactions. Gladys is a kind and caring clinician with an amazing work ethic, and is natural at engaging children of all ages. Her strong Spanish skills have made a huge difference for our bilingual students and their families. Gladys' dedication and passion for helping children reach their full potential has made her a valuable member of our DRLS team.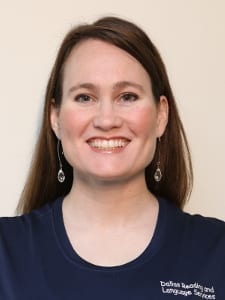 Laurie Tatone - B.S. SLP-Assistant
Laurie Tatone, SLP-Assistant, has a Bachelor of Science in Speech-Language Pathology and Audiology from the University of Texas at Dallas. She joined as an intern in February 2019 and became a staff member in April the same year. She has settled in quickly and finds a great deal of pride by providing clients with opportunities for success, as well as growth. When asked what she most likes about this type of work she said, "I love being able to be a part of a child's journey as they work through therapy. My greatest joy is seeing a child meet their goals and develop a higher self-esteem." One of Laurie's favorite memories is seeing a child light up with a huge smile as he realized he was able to do the assigned task. "There is no greater joy than that," she says.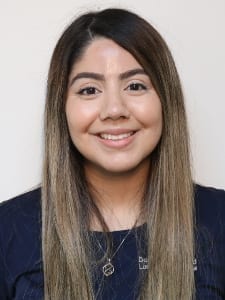 Natalie Vazquez - B.S. Bilingual SLP-Assistant
Natalie graduated from the University of Texas at Dallas in 2018 with her Bachelor of Science in Speech Language Pathology/Audiology, and has been a practicing SLP-Assistant since 2018. Natalie has worked as an Assistant Functional Living Skills Teacher for Dallas ISD and as a home health SLP-Assistant. She has also previously volunteered in multiple day habitats to work with adults with disabilities. Natalie has lived in Dallas for 10 years, and enjoys exploring our local natural areas, especially White Rock Lake where she loves to spend time with her puppy. She loves having the opportunity to work with children of all ages and helping them make progress on their goals. As a compassionate and detail oriented clinician, she will be a wonderful addition to our practice.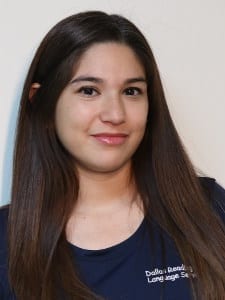 Sylvia Cuellar - Opperations Manager
Sylvia is our bilingual Opperations Manager; she received her Bachelor's degree in Communication Disorders from the University of Texas in Dallas, in 2016, and has an additional 10 years of medical experience as a Certified Medical Assistant and experience as a Patient Access Specialist. Her skills have been put to good use as she keeps our clinic running smoothly. Sylvia is a mother with two school-age children, and is a natural at connecting and engaging with children of all ages. She is a compassionate, understanding individual with a lot of patience, whether dealing with our students and families, or long calls to their doctors and insurance companies. Sylvia is a valuable member of our team, and is eager to help and support our clients and families as they move through the therapy process.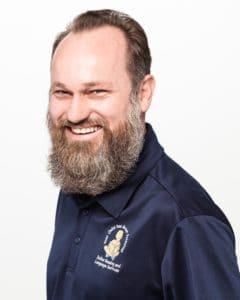 Stephen Betzen - Chief Happiness Manager
Stephen Betzen, General Manager at Dallas Reading and Language Services, likes to call himself the "Chief Happiness Manager," because he sees his job to keep the staff, parents, clients, insurance providers, doctors, and teachers happy. Stephen has owned and operated several businesses since 2003, and loves working at Dallas Reading and Language Services where he can help his wife Rachel achieve her dream of helping children achieve life-changing goals. He has previously worked as a teacher in Houston public schools for four years, teaching 6th grade science. He has a Bachelor of Science degree in Marine Science, which he earned at Texas A&M University at Galveston in 1999. "I am constantly amazed when I see these bright children come in with so little confidence in themselves," says Stephen. "As they have their needs met, they change and proudly demonstrate to the world how gifted they really are. They always had it, they just had to believe it."