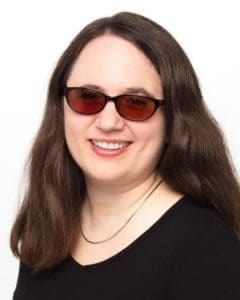 Rachel Betzen, M.A. CCC/SLP
Rachel Betzen, M.A., CCC/SLP, is the founder and owner of Dallas Reading and Language Services. She is a board certified Speech-Language Pathologist, licensed in the state of Texas. She has worked with children that displayed a variety of disorders and developmental challenges, as well as children with dyslexia and comprehension problems. Her motto is, "Embrace the Amazing in Every Child," and she passionately works to help students accept their gifts, as well as develop skills to move through their challenges.

"Our students know we will never give up on them, that we will always believe in them."
Ms. Betzen often speaks about the "Power of Belief" when it comes to progressing through therapy.

"They too must believe without a doubt, that they can and will accomplish many great things."

Rachel Betzen attended the University of Houston and received a Bachelor of Arts degree in Communication Disorders in 2001, a Master in Arts degree in Communication Disorders in 2003, and CCC/SLP Status in 2004.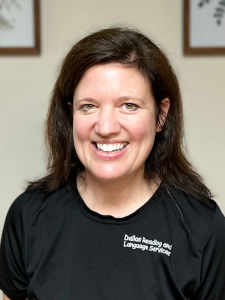 Laura Bray, M.S. CCC/SLP
Laura Bray, M.S., C.C.C.-SLP, has a Master's of Science in Communication Disorders from the University of Texas at Dallas and a Bachelor's of Science in Communication Disorders from the University of Texas at Austin. Laura joined Dallas Reading and Language Services with 22 years of speech pathology experience working with children, teens, and young adults. She spent most of her career working in public schools with students who had varying needs, including autism, articulation disorders, and other developmental needs. She also has experience leading social skills groups, integrating assistive technology into speech therapy sessions, and working with students from diverse backgrounds. As a graduate of speech therapy herself, she is excited to work with kids in a one-on-one clinical setting. Laura describes the joy and pride of being an SLP by saying, "I love witnessing first-hand the growth and confidence children gain through our services."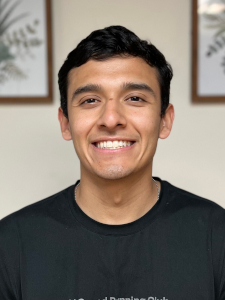 Frank Gonzalez, M.S. CCC/SLP
Frank Gonzalez, M.S. - SLP, has a Master's of Science in Bachelors of Science in Communication Sciences and Disorders from Baylor University. After completing nearly 800 hours of clinical experience in his Master's program, he joined Dallas Reading and Language Services in 2022. Frank is passionate about creating and implementing targeted speech therapy plans for each client. He also really enjoys working with families and understands the importance of working with parents to help them with effective communication strategies at home. Frank explains his approach as "applying innovation and compassion to establish trust and achieve patient goals with a tenacity that knows no restrictions."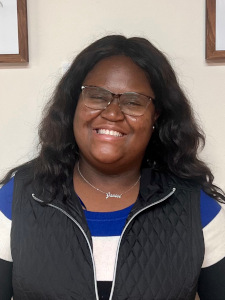 Janice Brown, M.S. CCC/SLP
Janice Brown, MS CCC/SLP, is a passionate speech therapist who is deeply committed to her local community and proudly graduated from Duncanville High School. As an undergrad student at the University of North Texas she majored in Speech Language Pathology and minored in Child Development. Her passion for helping others led her to pursue a Masters degree in Communication Science Disorders from Baylor University which she attained in 2021.

Janice began her career as a Licensed Speech Therapy Assistant back in 2016 and has since gained her CCC's to become a licensed Speech Therapist. She currently serves full time as a Speech Therapist in Cedar Hill ISD while also working part time at Dallas Reading and Language Services in the evening.

Janice is an inspiration to many as she continues to make positive impacts on her community every day!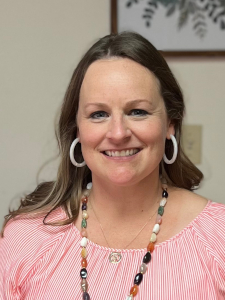 Sarah Disasa, M.A. CCC/SLP
Sarah Diasasa, M.A. C.C.C. - SLP, has a Masters of Arts in Communication Disorders from Appalachian State University and Bachelor of Arts in English from Presbyterian College. Sarah joined the Dallas Reading and Language Services team at the Kings Academy in South Dallas part-time team in 2020. She has experience working as a speech pathologist in both clinic and school settings, with pre-school and elementary-school aged children. Her focus areas include delays and disorders in articulation, fluency, phonology, apraxia, and expressive and receptive language. Sarah loves being an SLP because "it is a gift to be able to help children develop their speech and language skills and achieve success, whether that success is being able to ask for a cup of juice to drink, improving articulation of that difficult /r/ sound, or reading at grade level. I love seeing how their lives change as their communication skills blossom." In her free time, Sarah loves spending time with her family and volunteering at various organizations in the community, including her church.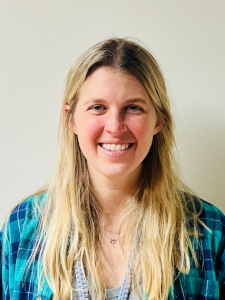 Anne Moir, M.S. CCC/SLP - Bilingual Speech Therapist
Anne Moir MS CCC/SLP is a bilingual Speech therapist who brings a wealth of knowledge and experience to the table. She graduated from Rhodes College in 2015 with her Bachelor of Arts in Religious Studies and Minor in Psychology, and from University of Texas at Dallas with her Masters in Communication Disorders in 2017.

In addition to working part time at Dallas Reading and Language Services in the evenings, Anne has been serving as a bilingual Speech Therapist for Richardson Indipendent School District since 2017. She loves to work with school aged children, helping them reach their fullest potential.

Anne is passionate about sharing her love of language with others. As an undergrad, she was the founder of "Hora De Cuentos" At Rhodes, a Bilingual Story time for young children. She loves to inspire others with her enthusiasm and positive energy, and is dedicated to making sure no one is ever left behind in their journey of learning.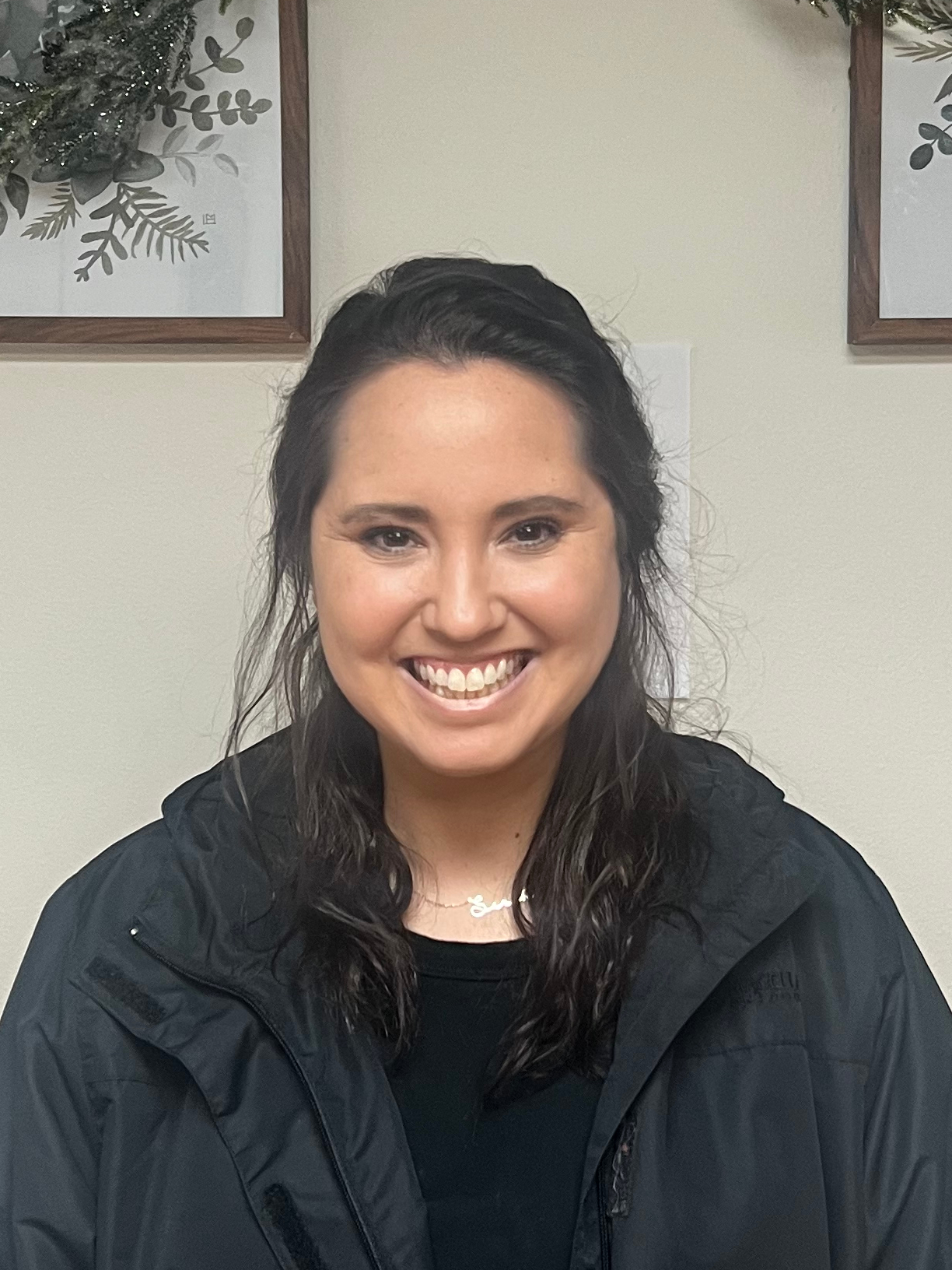 Sarah Thorton, M.S. CCC/SLP
Meet Sarah Thorton, MS CCC/SLP, your friendly neighborhood speech therapist! After obtaining her undergraduate degree from Texas A&M University in Child Professional Services and receiving certification in Speech Language Pathology assistantship from University of Houston in May of 2017, Sarah went on to pursue her Masters Degree at the University of Texas at Dallas. She graduated with distinction earning a Masters Degree in Communication Disorders in 2020.

Not only did she gain valuable experience as an assistant prior to graduate school, but continued working as a licensed assistant until graduating with her Master's Degree. Since then, she has been proudly serving children and families through home health services. She also works part-time for Dallas Reading and Language Services, where she specializes in helping with evaluations and filling in when other therapists are out.

Sarah is passionate about helping others reach their goals through speech and language therapy services.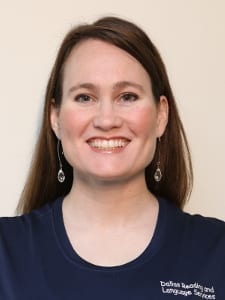 Laurie Tatone - B.S. SLP-Assistant
Laurie Tatone, SLP-Assistant, has a Bachelor of Science in Speech-Language Pathology and Audiology from the University of Texas at Dallas. She joined as an intern in February 2019 and became a staff member in April the same year. She has settled in quickly and finds a great deal of pride by providing clients with opportunities for success, as well as growth. When asked what she most likes about this type of work she said, "I love being able to be a part of a child's journey as they work through therapy. My greatest joy is seeing a child meet their goals and develop a higher self-esteem." One of Laurie's favorite memories is seeing a child light up with a huge smile as he realized he was able to do the assigned task. "There is no greater joy than that," she says.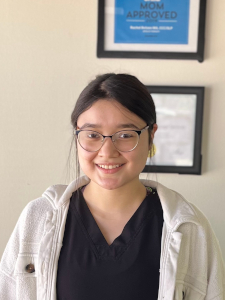 Saray Vasquez - B.S. Bilingual SLP-Assistant
Saray Vasquez has a Bachelor's of Science in Speech-Language Pathology and Audiology from The University of Texas at Dallas. She joined the Dallas Reading and Language Services team in 2021 as an SLP assistant. She has experience working with speech clients on articulation, fluency, resonance, social aspects of communication, and expressive language. She has also mentored English Language Learning students, directing lesson plans in both English and Spanish for those who recently immigrated. She describes her favorite part of working in speech therapy as "seeing the joy in both the child and parent when they achieve a new goal. It makes be happy to be a part of the child's journey in developing their communication skills.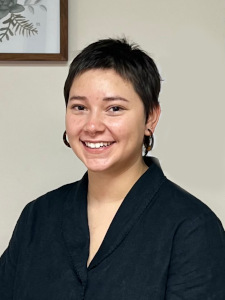 Joya Bustamante - B.S SLP-Assistant
Joya Bustamante is a Speech Language Pathology Assistant, passionate about helping individuals reach their full potential. She graduated from the University of Texas at Dallas in May 2019 and has since dedicated her time to learning more about Speech Therapy. In February 2021, she became licensed as a Speech Therapy Assistant in Texas. As an intern and volunteer with Play with Me at the Center for Children and Families at UT Dallas, Joya developed a real love of Speech Therapy and is excited to continue to help individuals reach their goals. She is currently enrolled in a sensory education certificate program to further her Speech Therapy knowledge and skills.

She was a Reading Tutor at New Horizons of North Texas. With a love of literacy education, Joya is a skilled Speech Therapy assistant with experience in both clinic-based care and home health.

Joya's enthusiasm for Speech Therapy makes her a great member of our team and we are excited to have her on board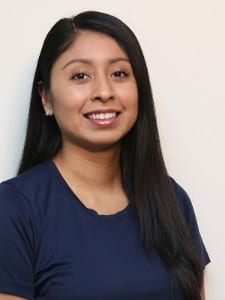 Gladys Sosa - Operations Manager
With over 5 years of dedicated service as a licensed SLP-Assistant at Dallas Reading and Language Services (DRLS), Gladys seamlessly transitioned into her role as an operational manager in 2023. She earned her Bachelor of Science in communication disorders from The University of Texas at Dallas in 2016. Beyond academia, Gladys contributed her expertise to after-school tutoring for elementary children and served as a bilingual developmental specialist for the Juega Conmigo program.

Her background as a Licensed Speech Therapy Assistant uniquely positions her to steer the operations of our practice with empathy and insight. Gladys's journey from being a compassionate clinician to an empathetic operational leader exemplifies her unwavering dedication to the well-being and progress of our clients and their families. Her clinical expertise and managerial acumen blend seamlessly in her new role, as does her strong Spanish proficiency, which continues to benefit our bilingual students and their families.​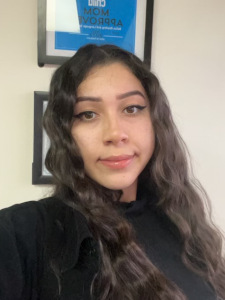 Veronica Montes - Patient Care Coordinator
Veronica Montes is the office assistant and receptionist who truly keeps the wheels on bus turning. She greets every child, parent, and client with a smile and is always willing to lend a helping hand with whatever needs to get done. She is a "rockstar" at securing authorizations and making sure insurance paperwork is complete and accurate so our clients can receive the care they need. She is currently a student at the University of Dallas, pursuing a degree in Criminal Justice. She loves working at Dallas Reading and Learning because "communication is important to someone aspiring to go into law and she learns something new here every day." When she's not working or taking classes, Veronica enjoys outdoor activities, including hiking, basketball, and skating.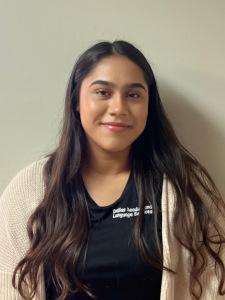 Gabriella Escobedo- Front office Receptionist
Gabriella Escobedo loves helping out people of all ages and loves to put a smile on their faces! She graduated from Molina Highschool in 2021 and in the same year received her associates degree from Mountain View College. While in highschool she was the go-to person for childcare, and now she works at Dallas Reading and Language Services. When Gabriella is not helping others, she loves to read and listen to music. She also enjoys long walks in nature and experiencing the beauty of the outdoors. Gabriella brings her infectious energy and wonderful attitude everywhere she goes, and it's always a pleasure having her around! Everyone loves having Gabriella as their front desk/receptionist!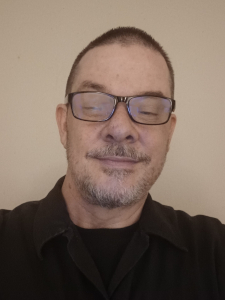 Londa Jacobs - Network Administrator
Londa Jacobs is our go to "Tech Guy" for all of our IT needs. He is a highly experienced technology expert who has been working in the field of IT for over 27 years. He holds a degree in Information Security from the University of Phoenix, an A+ certification and Cisco Networking Certificate.

In addition to his IT expertise, he is also a professional recording and mix engineer and owns his own studio in Dallas. He brings a wealth of knowledge and experience to our team at Dallas Reading and Language Services.

Londa ensures that customer information and reports are secure, computers and networks are functioning optimally, and printers can handle printing materials for our therapy sessions. He truly keeps the cogs in our machine turning!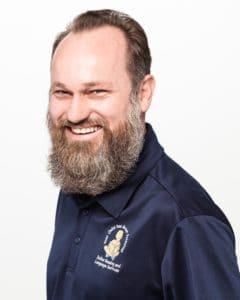 Stephen Betzen - Chief Happiness Manager
Stephen Betzen, General Manager at Dallas Reading and Language Services, likes to call himself the "Chief Happiness Manager," because he sees his job to keep the staff, parents, clients, insurance providers, doctors, and teachers happy.

Stephen has owned and operated several businesses since 2003, and loves working at Dallas Reading and Language Services where he can help his wife Rachel achieve her dream of helping children achieve life-changing goals.

He has previously worked as a teacher in Houston public schools for four years, teaching 6th grade science. He has a Bachelor of Science degree in Marine Science, which he earned at Texas A&M University at Galveston in 1999.

"I am constantly amazed when I see these bright children come in with so little confidence in themselves," says Stephen. "As they have their needs met, they change and proudly demonstrate to the world how gifted they really are. They always had it, they just had to believe it."