Welcome to Dallas Reading and Language Services, our special speech therapy clinic where we help children and adults experience success, in school and in life!  At DRLS we "Embrace the Amazing" in every Child!  Our Speech Language Therapists passionately help clients accept their gifts, as well as develop tools and skills needed to move through their challenges.
As speech therapists, we know that children with speech language delays and disorders are at a higher risk of having learning difficulties.  Working directly with reading and written language, within a hierarchy alongside functional goals, is the missing piece that can give these kids a way to get caught up, and to keep up in school as their progress generalizes to stronger academic language skills.
Dallas Reading and Language Services is a special training ground, where we all are discovering how to more deeply embrace a "whole child intervention" practice, with results that are at times no less then astonishing.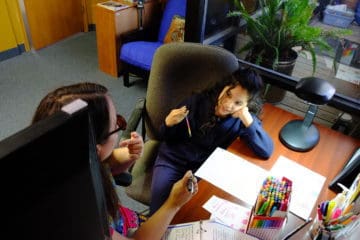 Dallas Reading and Language Services' programs for speech, reading and/or language are incorporated as needed on an individual basis. The therapist targets these goals within many of the same activities, thus the child will work towards more …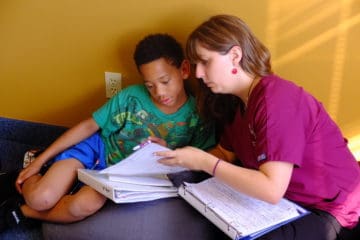 How is Speech Language Therapy Related to Reading? Reading is part of a language hierarchy. At the base of the hierarchy is a representation of experiences and knowledge which children use to build their basic vocabulary and language skills. As …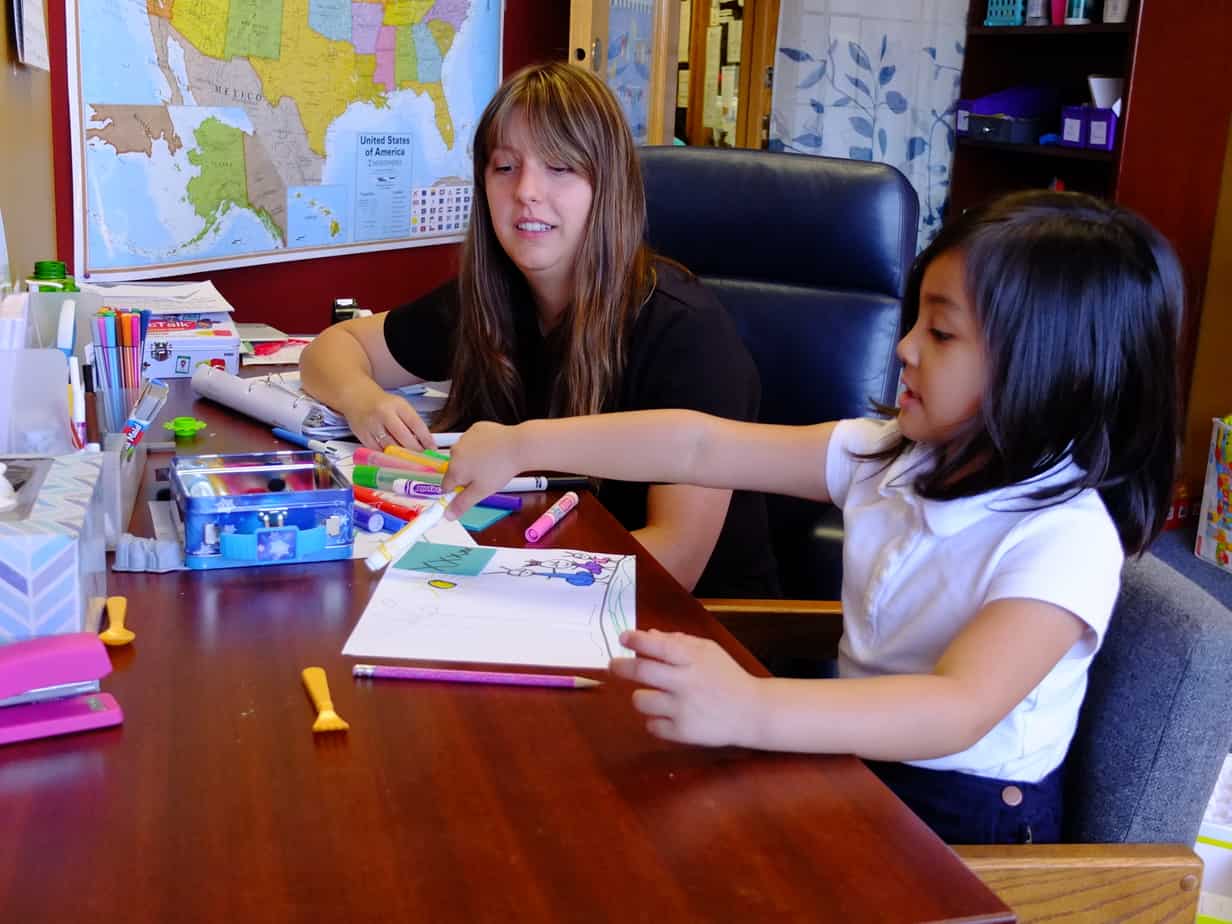 Before speech-language therapy and reading services are provided by Dallas Reading and Language Services, each student must participate in an initial evaluation. The speech therapy and reading testing usually takes about one to one and a …
We know that choosing the right speech therapy company for your child is a hard decision. Free screenings are a great way to meet us and see how we can meet the needs of your child before going through the expense of an evaluation. It is also …
Next
Testimonials
Previous
Before we met Ms. Betzen, Jaime was only talking a little, but we couldn't understand him. He was in second grade and not reading at all. After he started therapy he began reading, we started to understand his words, and he began to talk a lot! He didn't fight with us and helped around the house more. "In third grade he went from an all special-ed class to a regular class. He worked with Rachel Betzen for three more years and got caught up in school. Jaime is now in eleventh grade at the Science and Engineering Magnet, doing very well, and plans to go to college. We will never forget Rachel and what she did for Jaime and our family.

Natalia Salazar
My grandson loves going to Dallas Reading and Language Services. He is making great progress, and I'm glad he's at a place where he feels comfortable as well as willing and eager to learn. I'm so proud of my grandson. The staff is very friendly and makes you feel right at home. I highly recommend this facility!

Rony Runn
Great place and great staff. All are very kind and caring. Started taking my son due to speech delay. And believe when I say Mrs Rachel is a miracle worker. She is patient and kind and now hearing my son pronounce words clearly is just heaven sent. Thank you for working with Isaac and helping him get where he should be. I will be forever grateful!

Elizabeth Hinojosa-Garza
Frequently Asked Questions
What is the process to enroll my child in speech therapy?
Though this process can change based on insurance requirements (and client requirements), the intake process is generally as follows:
The first visit is a free screening where we determine if there is a need to proceed forward with an evaluation and what your child's strengths and weaknesses are.
If evaluation is recommended, we conduct a comprehensive evaluation to determine necessary goals, frequency of therapy, and to develop a plan of care.
Once insurance has deemed Speech-Language therapy as a "medically necessary" service, we are able to schedule regular visits
Private pay clients and some patients with private insurances are able to expedite the therapy process by beginning therapy immediately, sometimes within the same week as the evaluation.