6 Great Reasons To Try Online Speech Therapy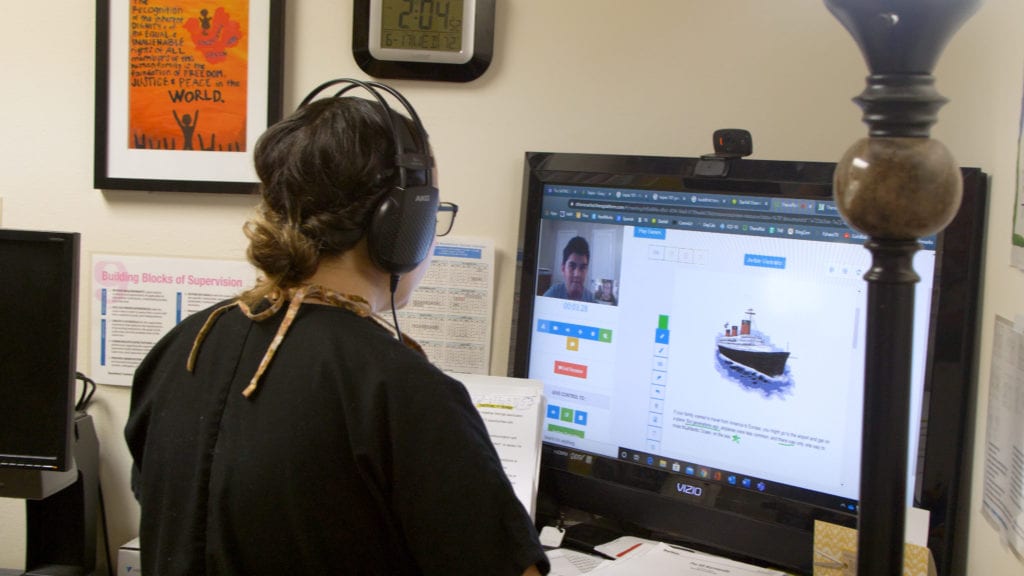 Wondering if online speech therapy is right for your family?  Online speech therapy for kids can be a great resource for families looking for speech teletherapy services.  Our expert therapists are just a click away!  Here's why we think you should give online speech therapy a try:
One-on-one online speech therapy from the comfort of your own home. Just like all of our in-person services, online speech therapy sessions are tailored specifically to your child's needs.  Your child will receive direct, personalized treatment from the comfort of your own home.  This can be a great option for busy families on the go!
Increase parent involvement. One of the greatest advantages of online speech therapy is increased parent awareness and involvement.  Parents can now observe and participate in their child's online speech therapy sessions.  This allows for more practice and increased carryover of skills!  Research has shown that parent involvement and home practice are directly correlated to positive outcomes for children.  As they say, "teamwork makes the dream work!" and being part of your child's team has never been easier!    


Access a wide variety of services virtually. Not able to travel?  Live far away from our clinic?  Affected by mobility limitations?  It's not a problem!  All of our services, from your child's initial screening, to their weekly speech therapy sessions, can be provided virtually by our specialized team of therapists.  Services available online include free initial screenings; speech, language, and reading assessments; weekly online speech therapy sessions; reading programs; and more!


Enjoy more flexible scheduling. Online speech therapy cuts out the drive time and allows you to sign in right at your assigned therapy time.  No more hour and a half trips for your half hour speech therapy session!  Our clinic is opened from 9am to 7pm during the week and 10am to 6pm on Saturdays.  With so many options available, almost every family can make time for weekly online speech therapy sessions!  We understand that families have a lot of commitments, and we strive to make accessing your child's services as seamless as possible.


Virtual Speech Therapy services for any need. Wondering if online speech therapy is right for your child?  We provide online speech therapy for kids with autism, toddlers and preschoolers, kids who stutter, kids with language delays, kids with speech sound disorders, and much, much, more.  Our team of specialists can help with a wide variety of needs, even from a distance.  We will work closely with your family to find the services that will best fit your family's needs.  


See your child succeed and grow from anywhere! The global pandemic has pushed all of us to be more innovative in how we connect with our each other.  However, it's also allowed us to help kids from all across the state.  Every family deserves equal access to high quality, professional therapy services, and we're here to make that happen.  Our clinic is committed to helping kids across Texas access the best online speech therapy services.  We love to see your child grow almost as much as you do!

 

As you can see, there are many great reasons to give online speech therapy a try!  Ready to find out more and schedule or free, online screening?