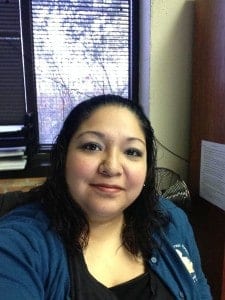 Janie Rubio, is our Medical Office Specialist. She is responsible for Dallas Reading and Language Services' records and billing, and is the member of our staff who deals directly with your insurance, doctors, and schools.
Janie came to us highly recommended, and is a certified Medical Office Specialist. In addition to her education, she has experience managing a similar office, and each of her three previous employers spoke very highly of her.
Janie is bilingual (English/Spanish) and she is a mother with a young toddler.
Janie handles all patient intake and sign-ins as part of our record keeping process, so you will be seeing her every time you come into the clinic. When you bring your child for appointments you will sign in with Janie at the front desk each time.